We understand the importance of feeding your pet a healthy diet. We all want to enjoy many happy and healthy years with them. We've carefully selected a variety of quality pet foods for our store. We carry the largest selection of raw pet food in San Diego.
"We specialize in biologically appropriate diets for dogs and cats! If your pet has allergies or any type of special dietary need we can help! Our knowledgable staff and excellent resources will help you get your pet on the diet it needs to thrive!" -Lori Smith, Owner
Raw & Frozen Diets
We believe that feeding a whole food raw diet is one of the best nutrition options for your pet. We offer one of the largest selections of raw frozen pet food around at our 3 convenient San Diego locations.
​
Raw feeders: Want special orders or bulk buys? Email us at contact@ibpet.net or call any of our locations!
​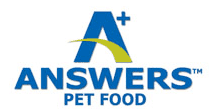 Kibble and Canned Diets
We carry a large selection of high-quality kibble, dehydrated, freeze-dried and canned foods. We also take special orders, so please let us know if we don't have your food in stock.
- Orijen / Acana
- NutriSource
- PureVita
- Canidae
- The Honest Kitchen
- Dr. Harvey's
- Nature's Variety
- Natural Balance
- Taste of the Wild
- Nutrisca
- Blue Buffalo
- Solid Gold
- Nutro
- Victor
- Diamond ​​
- Fromm
- The Naked Dog
- Tiki Dog/Cat
- Fussie Cat
- Rawz Cat Food
and more...